Introduction
This is my tribute to my father Calum MacLean and all the passengers and crew of the ss CITY OF CAIRO. It is also a tribute to the men and women who served under the Red Duster during World War II and who were in the main forgotten despite their enormous contribution and sacrifice.
The Battle of the Atlantic began on the day that the war in Europe was declared and lasted until the day the war ended; this battle had in its forefront the men and women of the Allied Merchant Navy and without them we would have lost the war.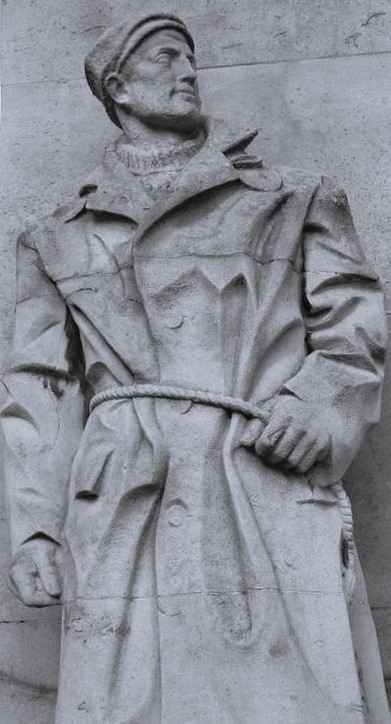 The precursor to this site was many years of researching my father's service in the British Merchant Navy after his death in 1996. My father, like so many of his generation who saw service in World War II, never talked very much about his experiences. I knew that he had been torpedoed and I knew that he had served aboard the CITY OF CAIRO and after reading the excellent book "Goodnight, Sorry for Sinking You": the story of the ss CITY OF CAIRO by Ralph Barker and published by Collins ISBN 0002164647, I decided to enquire further.
It is a sad fact that I never took the time to talk with my father about his time at sea despite us having so much in common. I have often questioned myself about this. I guess I assumed that he would always be around.
In all the research that I have carried out over the years, I have been surprised to see so many other people who seem to be in a similar position: wishing that they could have made the time to gather all those memories, and now bitterly regretting not having done so.
I regret, therefore, that most of the material in this site has been researched directly by me and indirectly by the use of other researchers, both on and off-line. To my everlasting disappointment, the main primary source that I failed to consult was my dear father.
I would also like to thank all those who contributed to the site with information, photos and access to written material. Please see Acknowledgement page.
I only wish Dad was here to tell me now.
"As you grow older, you'll find the only things you regret are the things you didn't do".
About This Site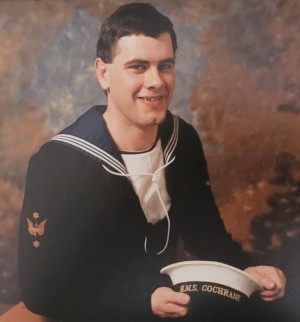 The Author
My name is Hugh MacLean, I live in the North of Scotland and I am a retired BT telecoms engineer.
I served in the Royal Navy for twelve years, joining HMS GANGES for basic training on 10th February 1976. I served on various ships including the aircraft carrier HMS ARK ROYAL, the frigate HMS DIOMEDE and other smaller minesweepers. I also had the pleasure of serving with the Merchant Navy as a member of naval parties onboard the vessels mv LYCAON and mv OIL ENDEAVOUR.
On 1st October 1982, I left Ascension Island aboard the troopship mv NORLAND heading for Port Stanley, Falkland Islands. I was to join NP 1900 (Naval Party 1900) embarked aboard mv LYCAON.
mv LYCAON was 11,750 gross tons and was a STUFT (Ships Taken Up From Trade) vessel requsitioned by the Government for service during the Falklands War (April - June 1982). She carried ammunition for the task force and also for the military garrison. My return journey from Port Stanley to Ascension was aboard another chartered troopship mv CUNARD COUNTESS.
I served on mv OIL ENDEAVOUR in 1984 as part of Naval Party 1015. She was also requsitioned by the Navy as a support vessel for Royal Navy minesweepers who were tasked to clear mines from the Suez Canal.
I come from a family with close ties to the sea. My grandfather served in the Royal Navy during World War I and also the Merchant Navy after that war. My father, as detailed in this site, served in the Merchant Navy for twenty-two years. Two more of my brothers spent time at sea; my brother Don served for twenty-two years in the Royal Navy and my brother Gerry served on merchant vessels in the North Sea oil industry.
My goal for this site was to somehow pay tribute to my father and all the passengers and crew who served on this ship. And by doing so, I hope to bring the wartime MN to a wider audience.
I would be grateful for any photos, accounts, stories, tributes and memorabilia pertaining to this ship that I may display on this site. All contributors will be recognised on the site.