Acknowledgements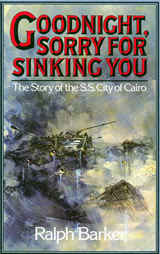 I will be forever grateful to the author Ralph Barker (1917 - 2011). Ralph kindly made so much of his work available to me.
Ralph wrote the excellent book "Goodnight, Sorry For Sinking You" published by Collins, ISBN 0002164647. The book describes in great detail the complete story of events as told to him by survivors. It's a great read.
Ralph passed away peacefully at the age of 93 on 16th May 2011, RIP.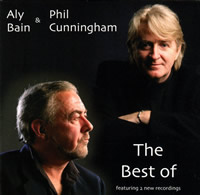 I am also indebted to Phil Cunningham who very kindly gave me permission to play the lovely air "Sarah's Song" written by Phil himself.
My sincere thanks to Merchant Navy veteran Mr. George V. Monk who has helped me enormously. George was the Second Radio Officer of the ss AUDITOR torpedoed on 4th July 1941 by U-123 (Hardegen). He and his colleagues survived 13 days in an open boat. His manuscript has been included in the book "Harrison's of Liverpool" by Graeme Cubbin. ISBN: 1901703487. Published by John and Marion Clarkson. It tells the story of their 13 day ordeal after the sinking. I can recommend it as a good read.
December 2008, I was saddened to hear of the passing of my friend George Monk at the age of 91 - a true gentleman. Fair winds and calm seas now, George. RIP.
I would also like to thank the following people for their help with aspects of the site:
Ron Tranmer for permission to copy the last stanza of his poem "Broken Chain".
Peter Bird with more information on the Lascar crewmen.
John Clarkson who allowed me to put a picture of the ss CITY OF CAIRO on my page.
The Council for World Mission for giving me permission to show the Gladys Usher account and her photograph.
SOAS (School of Oriental and African Studies). They hold the original file for Gladys Usher's Account and her photograph. The archive reference number is: CWML Q247 and can be obtained by visiting their website.School of Oriental and African Studies.
Glasgow University Archives for the Ellerman Lines account and ship and interior photos.
Visit their site here: Glasgow Archives
Raymond Forward for photo images of ss CLAN COLQHOUN and ss CLAN ALPINE.
Visit Site
David Page for photo of mv NORLAND. Navy Photos
Tony Jones for photos of mv LYCAON and ss CITY OF CAIRO. Rhiw.com
Billy McGee, Ray Buck and Roger Griffiths RIP whose help has been invaluable.
Peter Sharpe - researcher for the Merchant Navy Association.
John D. Stevenson - Trinity Research Services, Scottish Maritime History Research, Edinburgh.
Kenneth Gordon - nephew of Crawford and Margaret Gordon for press cuttings and other information.
Sue Home - niece of Margaret Gordon for many photos and other information.
Mark Wardel - grandson of Second Officer Leslie Boundy for the photo of Mr Boundy receiving his MBE and Betty Birchman's letter.
Lorraine Leicester - granddaughter of Second Officer Leslie Boundy for information regarding No.7 boat and photos at St Helena.
Robert and Walter Faulds - sons of Chief Engineer Robert Faulds for their father's story.
Colin Kendall for the memorial photos from St Helena.
Dulcie Kup (Nee Kendall) for her account of the sinking and additional photos.
Denis Ironside for the photo of Quartermaster Robert Ironside.
The Australian War Museum for permission to show a photo of HMT QUEEN MARY.
Harley Crossley for a photo of HMT QUEEN MARY.
Tom Miller-McCall for a photo of Capt. Thomas Dunlop McCall.
Margaret Bird, Christine Jennings and Martin Bennett for the account of A. Donald Miller and Dr. Marjorie Miller and for photos of them both. Additionally, Christine Jennings for the letter by Herr Merten to the Sunday Times.
The St Helena Archives for the account of Joan Redl and for the details of the 1984 reunion.
Rebecca Deacon - granddaughter of Robert (Tiny) Watts for two photos of her grandfather.
Ozires Moreas - for the photo of Brazilian minelayer CARAVELAS.
William MacRobbie and Ann Roots - for the photo of R.N. gunner Kenneth MacLennan.
Brian Watson - Visit site - For the photo of tss NESTOR (Allen Collection)
Simon Kruyswijk - for the photo of ss STRAAT SOENDA.
Irene Powell - daughter of John Nuttall for the photo of her father.
Louis M. Bonicelli - for a photo of the USS GUADALCANAL plaque made after the sinking of U-68.
Will McArthur - for a photo of Assistant Engineer David Dick.
Laura Porterfield - for a photo of her grandfather D.E.M.S. Gunner Hugh M. Porterfield.
Bob Richardson - for the Tradgedy of the ss CITY OF CAIRO during World War I - the transportation of Canadian troops.
Richard Moulds - for the Diary of Ada Walker 1915 - 1916.
Sheila Thompson - for a letter to the McNeill family about the loss of Daniel McNeill.
Morag D. Brown - for a photo of her grandfather Daniel McNeill.
Janet Broomhall - for a photo of her uncle William C. Solomon.
Carol Compton - for a photo of her grandfather Francis B. McQuone.
David Simms - for his own account and that of his sister Mary, for a letter addressed to his father from the second radio officer of ss BENDORAN and two photos of the 1984 re-union on board HMS BELFAST in 1984.
Sarah Quantrill - daughter of Dr. Douglas Quantrill for various images, accounts and photos from her father.
Captain Mike Kinnear - additional help on the Ellerman Line War Losses pages.
Peter Batty - photos of graves and other sites in St Helena.
Esther Langley and Mary Sealy (nee Simms) for additional photos of the Simms family.
Heather Oglesby and Erica Stubbs for the account of Bill Stubbs - No.5 lifeboat.
David Arnold for photos and additional material from Dulcie Kup.
John Kingsford for photos of wreck location on dive by Deep Ocean Search.
Kay White for permission to add Evelyn Ashdown's Shipwreck 1943.
Frank Davies for permission to add Margaret Gordon's Letter.
Joan Dodsworth Ware for a photo of John Tagg.
Professor John Tagg for a photo of his uncle John Tagg.
Lauchlan MacLean for a photo of his uncle The Reverend Lauchlan McLean.
Julia Carr - daughter of third engineer Horace Dyke Broomby for a photo of her father.
Peter Dieckhaus - photos of himself and mother Avis and father W. Ferdinand Dieckhaus.
Felix Jackson - photo of Francis Alleyne Marr, DSO. MC.
Colin Keith - photo of his father Robert Keith.
Ian Warburton - photo of Harry Peever in the Royal Flying Corps and detail of same.
Michael Banbury - photo of Charles William Banbury.
Anne Wickes - S.W.W.E.C. (The Second World War Experience Centre). Information and photo of Diana and John Jarman.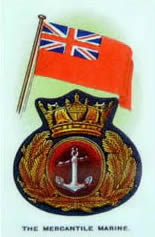 Mairi, Catherine, and Calum for their patience. To my brother, and co-owner of this site, Don for his help and guidance with web hosting. To my nephew Ryan for his help with server side and scripting.
Updates:
May, 2005 - Website launched
October, 2005 - Site redesign XHTML
February, 2015 - Site redesign HTML5
October, 2023 - Site redesigned and updated to a responsive layout using HTML5/CSS Flexbox/Grid